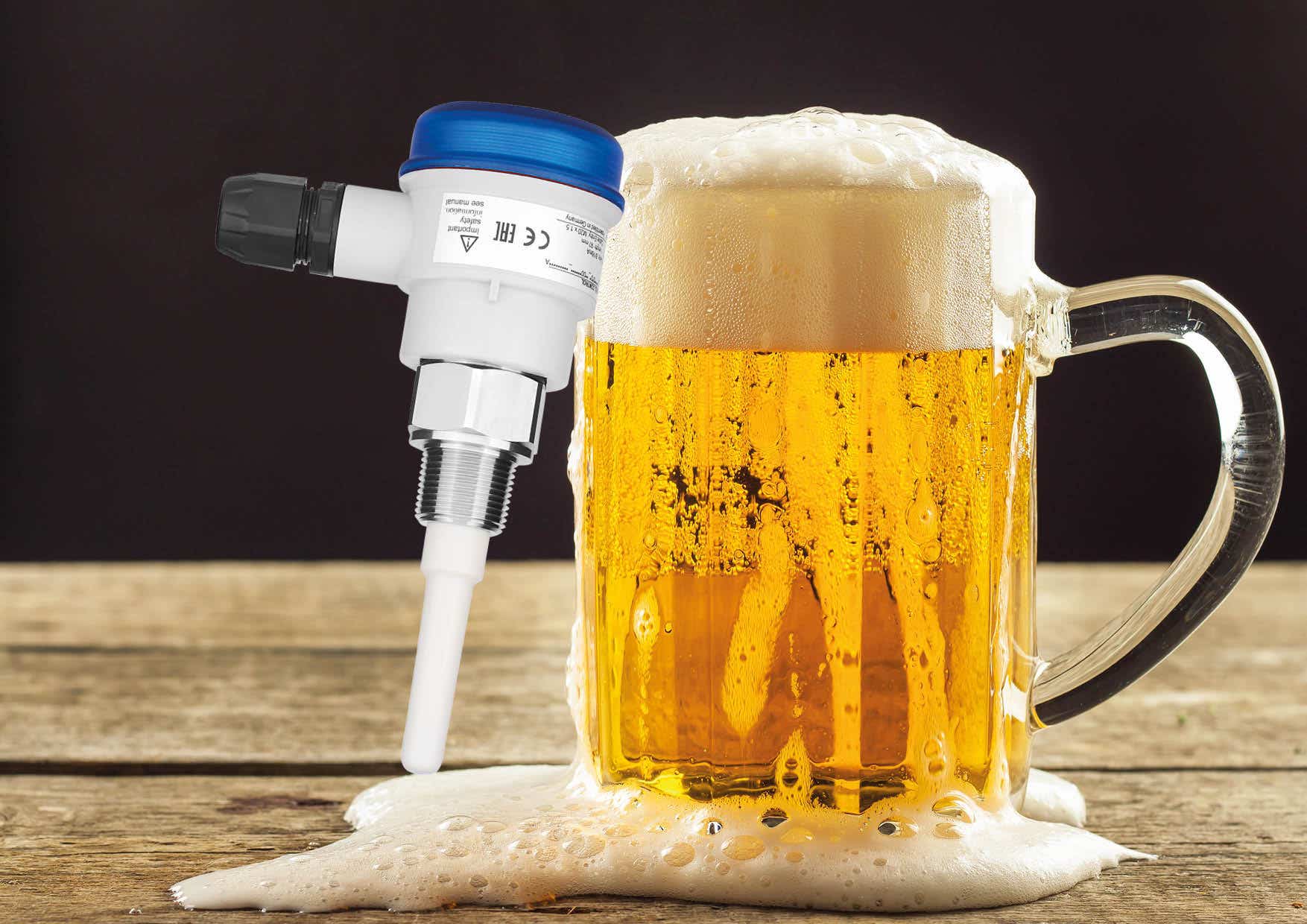 Solutions for the beverage industry:
In the food industry, absolute hygiene is crucial and high demands are placed on the measurement technology to be installed; in terms of design, functionality and reliability. The decisive factor is the exclusive use of food-grade materials of all measurement devices that come into contact with the product. Our Product Manager N. Oppenberger has been looking into the very specific requirements for measurement technology within the beverage industry. Together with J. Bareth, Area Sales Manager Central Europe, he explains solutions for overfill protection, empty notification as well as continuous level measurement of bulk goods and liquid media required for the different production processes. We take a closer look at the manufacturing processes of carbonated drinks, beer, fruit juices, spirits, plant-based drinks and hot beverages. It's all about varying mixing ratios, types of brewing methods, quantity of ingredients used, and so on. Different measuring points are added, some for the detection of different ingredients others for general level measurement.
Certified UWT sensor technology is your beneficial ingredient for beverage production. Cheerio!
In this session you receive an insight into how made-to-measure level measurement instruments ensure the smooth running of beverage production facilities worldwide. Our experts also demonstrate where certain technologies work and where they don't, as well as investigating particularly challenging applications giving specific recommendations what sensor technology is best suited to solve them.
⚐ Precise and safe continuous, point level and interface measurement under demanding process conditions such as:
~ High temperature & CIP
~ Abrasion & mechanical effects
~ Different DK values
~ Adhesion
~ Measuring ranges
~ Corrosion of the probe
~ Dusty atmosphere
~ Risk of explosion
⚐ Which hygienic design and which international certifications are required?
⚐ Short excursion into the grain industry
↪ Case Studies of applications in different processes, such as:
Pre-cleaning & screening
Conveying & weighing
Filling & storage
Dosing & mixing
Sieving & grinding
↪ Configuration of suitable sensors and installation recommendation tailored to the process conditions.
↪ Possibilities & limitations of measurement technologies