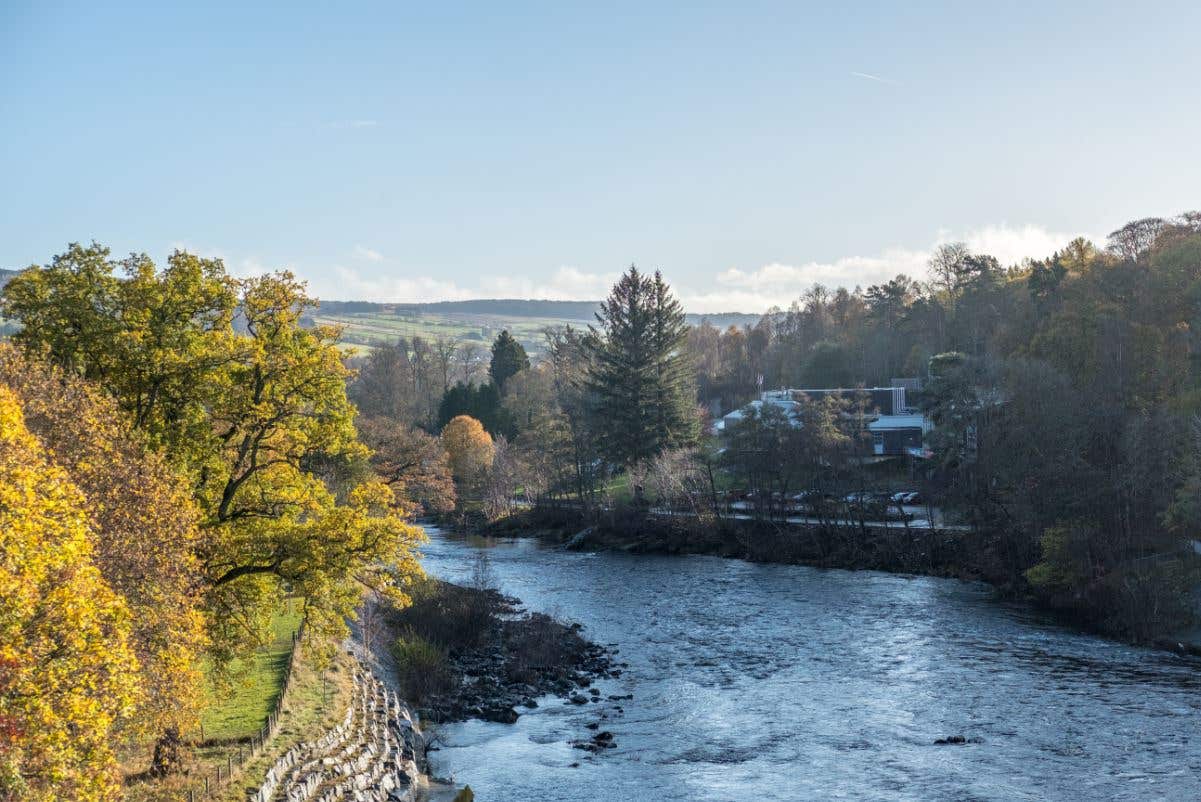 One of the largest energy supply companies in the UK was looking for modern equipment for its northern dam with flexible metering technology. The electricity and natural gas supplier for local households and businesses has been focusing on hydropower generation for several years, in addition to wind power.
Full detection for wood chip conveyance
The centerpiece of the dam's hydropower plant is the installed wood chip system, which was recently implemented to curb pollution in the dam. Accumulated wood chips are transported to a designated storage area via a series of chain conveyors. These chain conveyors need to be monitored with modern and robust measurement technology. Namely, an indicator that functions as a full detector is required in the transfer chutes in order to detect a blockage with the wood chips in good time.
Together with the subsidiary UWT (UK) Ltd in Shrewsbury, a safe solution was found after several tests with oscillating probes that work according to the vibration principle. The Mononivo® MN 4020 with tube extension was installed in the transfer chutes and reliably detects the wood chips. The bulk density of the chips is 450 g/l, the process temperature is up to 80°C (176°F). Due to the application, there is high humidity in the process area. The process pressure is around 0.8 bar (11.6 psi). The corrosion is relatively severe and required a detector with a high surface quality. With the adjustable sensitivity and the small 1 inch connection threads, the stainless steel single rod probe could be perfectly configured to the application. Optimal for use in wood chips and wood shavings is the fact that, due to the design, no material can accumulate on the sensor arm, which prevents faulty switching in the long term.
The vibrating rod is stimulated to vibrate by piezo elements. Material in contact stops the vibration, causing a change in voltage in the piezo elements. This is registered electronically. A switching output is activated. The vibration also causes a self-cleaning of the level probe to a certain extent.
The dam, with its height of 16.5 metres and length of 139 metres, is one of the most important energy suppliers for the region. With the installation of the corrosion-resistant min / max detectors, the process flows in the hydroelectric power plant could be optimised quickly and easily with regard to the overfill protection of the wood chip system.