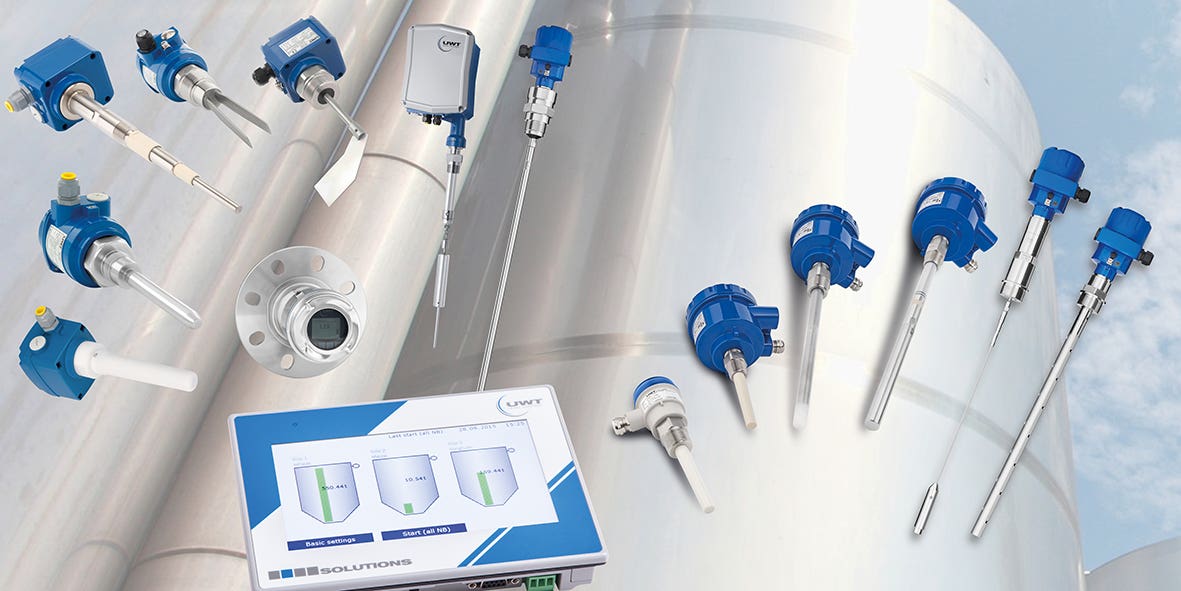 Our Product Portfolio:
UWT supply Point level measurement and Continuous level measurement sensors for bulk solids and liquids applications.
Different measurement techniques are used depending on the medium and application in question. A destinction is made between Point level detection, Continuous level measurement and Interface Detection.
Furthermore, we offer complete systems for Level Monitoring and Visualisation. Customers from around the world value us for our tailor-made solutions. We can supply complete system solutions to individual customer requirements. Our level measurement experts will support you from project planning through to commissioning.
Our level sensors are characterised by their reliability, easy handling and long service life.
Check out this video to get a good overview of our products and services: