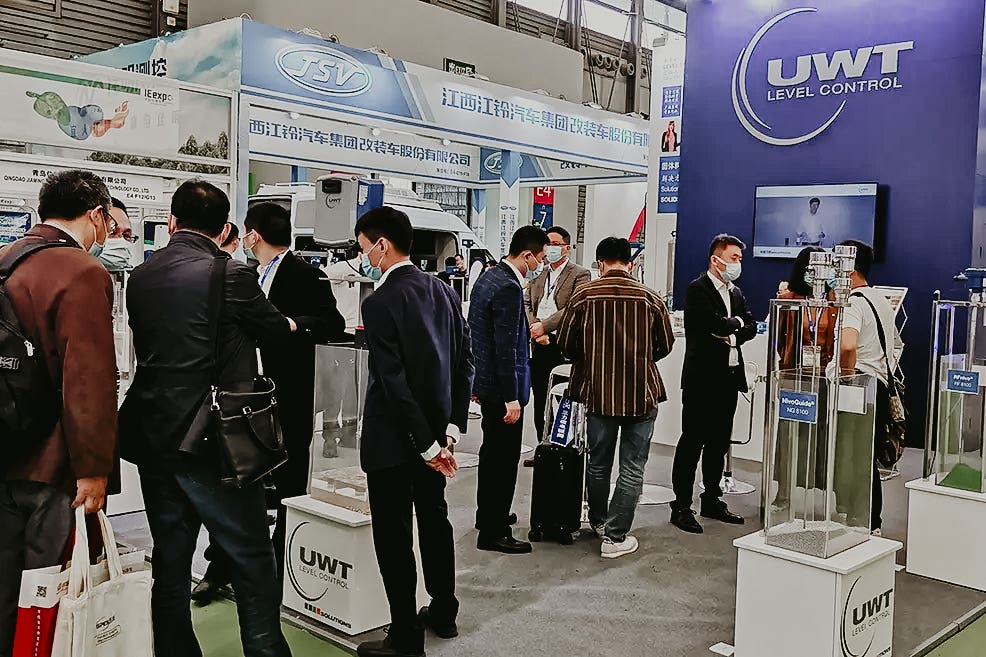 It was clearly noticeable in the exhibition halls: the great desire to revive business after the COVID-19 crisis in China, get information and network efficiently. The leading platform for environmental technologies in Asia proved its importance despite all the uncertainties in the run-up to the event: 73,176 visitors traveled to Shanghai to learn about products and solutions from 1,851 companies as well as market prospects.
"The success of IE expo China sends a positive signal to our entire IFAT trade fair network and the entire exhibition sector around the globe," explained Stefan Rummel, Managing Director of Messe München. "The strong response from both visitors and exhibitors in these turbulent times reflects the growing demand for environmental technologies in China and reaffirms the position of IE expo China as the leading trade fair in the Asian market."
"IE expo China integrated a new exhibition area that addressed a growing need in the Chinese market: the inspection and maintenance of urban sewage pipelines," said Jiang Gang, Managing Director of Messe Muenchen Zhongmao. "The trade fair covered a total of 150,000 square meters. Due to the pandemic, the trade fair mainly had a national focus and counted 1,851 exhibitors and 73,176 visitors."
The team of UWT International Trading (Shanghai) Co., Ltd. was happy to welcome lots of interested visitors. There were exciting conversations about the new UWT product lines as well as innovative solutions for continuous, point level and interface measurement detection.
About IE expo China
IE expo China—presented by IFAT—is Asia's Leading Trade Fair for Environmental Technology: Solutions for Water, Waste, Air and Soil. The organizer of the event is Messe Muenchen Zhongmao Co., Ltd.—a joint venture by Messe München Shanghai Co. Ltd. and Shanghai ZM International Exhibition Co. Ltd. The next event will take place from April 20 to 22, 2021 at the Shanghai New International Expo Centre (SNIEC). With IE expo Guangzhou and IE expo Chengdu there are also two regional editions of the trade fair, focusing on the markets in South and West China.