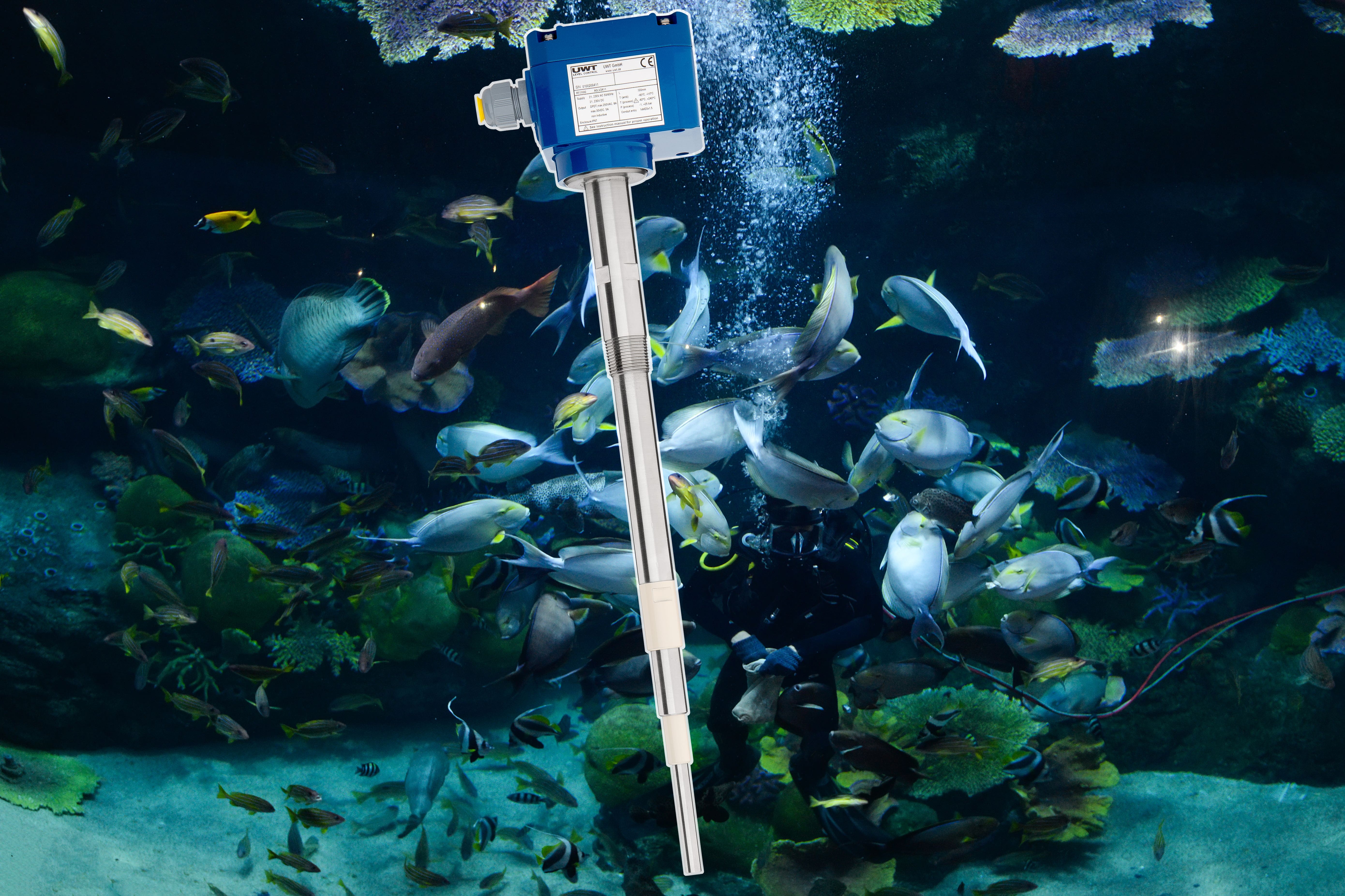 Easy installation and automatic calibration
A fish feed manufacturer based in Denmark was looking for a consistently precise, yet simple, user-friendly level monitoring for its fish oil storage tanks. In addition to being used as a lubricant, leather tanning and, due to its omega-3 fats, as a food supplement, fish oil is mainly used in the manufacture of pet food and for aquaculture. Fish farming, as a rapidly growing global industry, necessitates plant operators to continuously optimize their production technologies and processes. In the storage processes, the robust, capacitive RF rod probe proved to be the optimal solution for the fish feed manufacturer thanks to the precise surface detection and automatic calibration capabilities of the device.
Precise overfill protection unaffected by foam
The DK value of the fish oil to be measured is in the range 2.0 - 3.0. In order to avoid container overflow, a reliable measurement is crucial for the application, taking into account the frequent formation of foam during filling. Together with the Danish partner DANOVA ApS from Rude, UWT carried out some tests in advance within the tanks to be equipped. The installed RFnivo® sensor with a length of 750 mm and a probe made of 1.4404 stainless steel proved to be a process-compatible solution for monitoring oil storage. The integrated "Active Shield" technology as standard in the RF probe also ensures that the measurement result is not influenced in the long term by buildup or foam. By equipping the total of 6 tanks with a reliable full monitoring system, permanent protection against overfilling of the fish oil tanks could be guaranteed. This in turn ensured optimal support of a smooth and maintenance-free manufacturing process for the fish feed manufacturer.