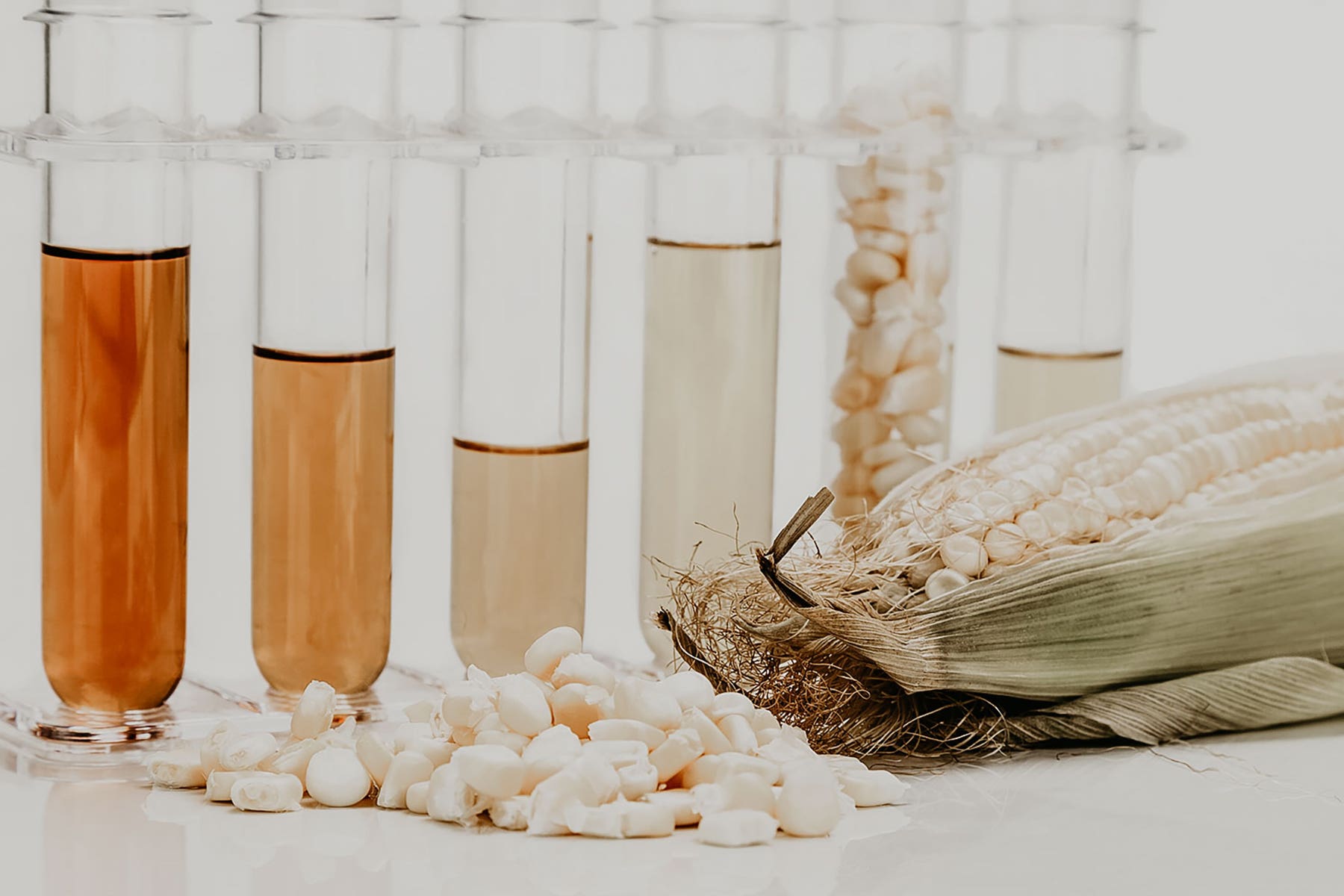 Guided wave radar technology for continuous level measurement in ethanol tanks

For the storage processes of ethanol of a Swedish producer the guided wave radar for continuous level determination was implemented within several tanks. When selecting a suitable measurement technology, the main focus was on reliability, durability and safety. Further high demands were placed on the robustness and flexibility in the range of applications for the measurement technology. The device to be used for the highly flammable liquid has to be certified accordingly.

Robust sensor design that can be used in a variety of ways
Together with the local partner company SensorGruppen AB, UWT GmbH implemented the NivoGuide® 8100 in rope version. Inside the steel tanks there are fluctuating temperatures of up to 80°C (176°F) and a process pressure of approx. 0.8 bar (11.6 psi). However, because temperature and pressure fluctuations do not affect the measuring principle, the NivoGuide® records the level precisely and reliably even under these conditions. In addition, the radar meets the requirements for durability and maintenance-free operation thanks to its chemically resistant materials. The sensor is equipped with an extra insulation made of PEEK, FFKM seals and the additional borosilicate glass seal (Second Line of Defense).
The insensitivity to a wide range of process conditions makes the technology a multi-talent and thus facilitates commissioning. The sensor is calibrated in just five steps and delivers a reliable level signal, regardless of whether it is used in water/oil-based media, pastes, foams or slurries.

One for all! Standard or tricky?
MULTITALENT TDR IN SOLIDS & LIQUIDS
Radar technology has gained more and more importance over the past decades and has been continuously developed. The area of application now extends from simple installations to complex process vessels with a wide variety of challenges. In addition to free-radiating radar sensors, the radar category also includes those based on guided microwave technology, which are often referred to as TDR (Time Domain Reflectometry) or GWR (Guided Wave Radar). Above all, the versatility and insensitivity to changing process conditions make TDR sensors a popular all-rounder.
"Solutions for tricky level measurement applications with TDR-Sensor" Whitepaper