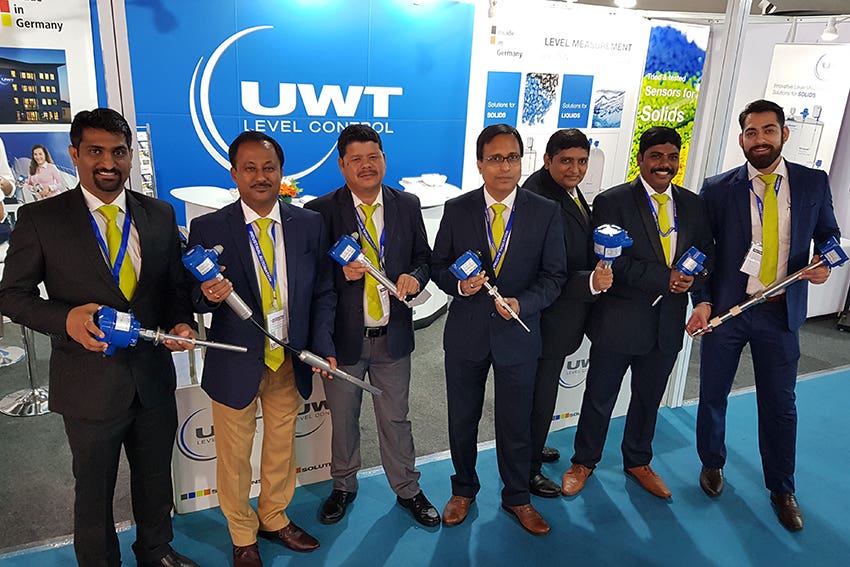 During 25th – 28th September 2019 the team of UWT Level Control India Pvt. Ltd. exhibits at the AUTOMATION EXPO in Bombay Convention & Exhibition Centre Goregaon East Mumbai. The event is one of Asia's leading Automation and Instrumentation Exhibition. At the UWT booth reliable technologies of measurement solutions for content and level limit detection were presented as well as new sensor solutions for liquids applications.
Product Highlights:
Capacitive product line for liquids:
User-friendly versions for different liquid, pasty or foaming media
TDR for bulk goods and liquids:
Guided-wave radar with high-frequency microwave pulses for versatile use in silos, tanks and pipes
We would like to thank our visitors very much for the interesting discussions
and the great atmosphere that you brought to our stand!