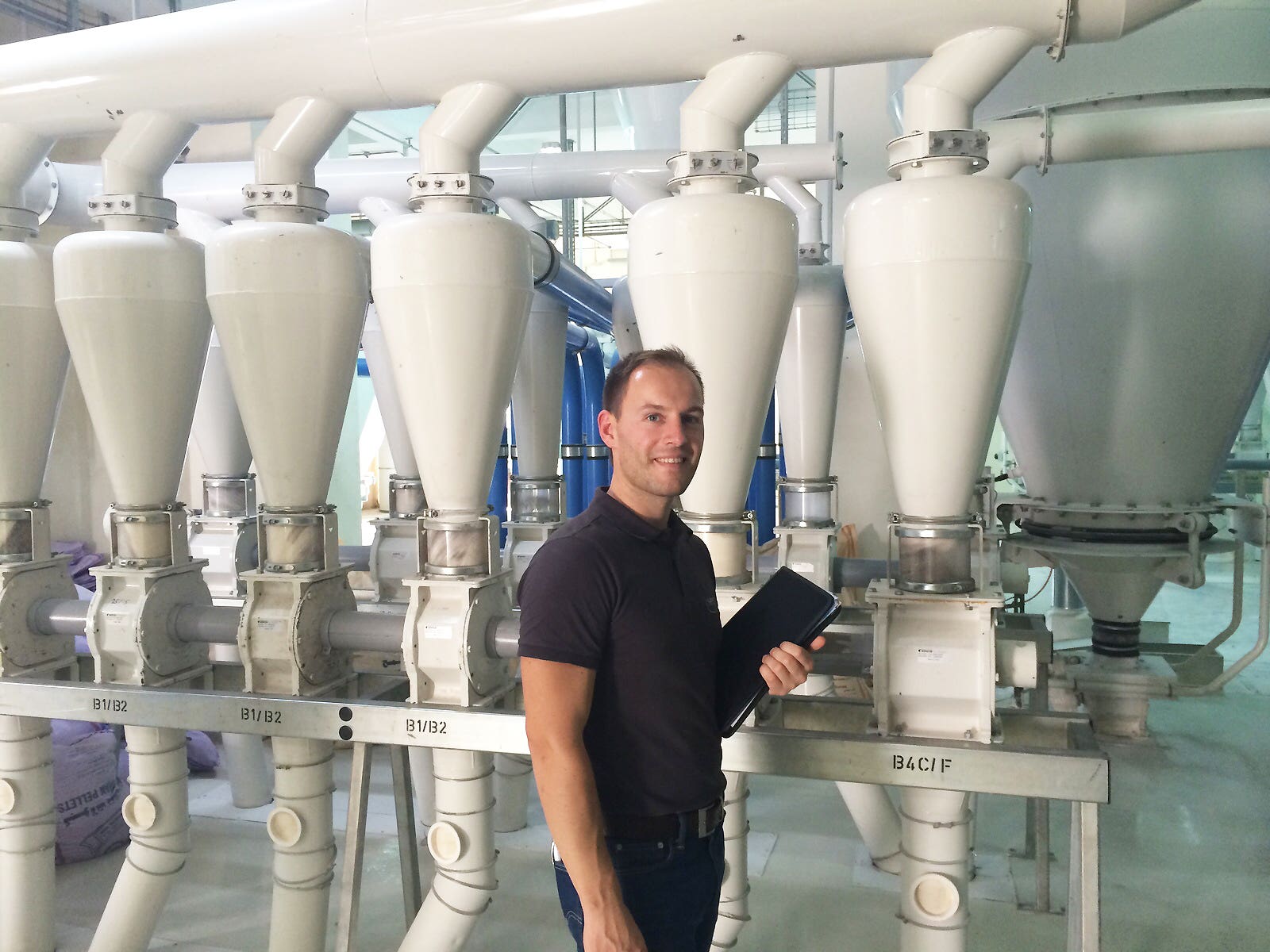 Lot solutions as quick and easy measurement device, rotating paddles for extreme temperatures & capacitance RF probes for specialities

Plant operators are busy keeping pace of the wide range of challenges presented by raw materials of the building sector, the changing operating conditions in silos or pipelines or the need for ex-certificates. Such requirements call for measurement solutions that are versatile, whilst representing a cost-effective investment and offering versions fully equipped to meet a wide variety of these requirements. Due to the fast development of the building and quarry industry in the MENA countries during the past years, the demand for more solution approaches for applications of cement plants there has increased. Solutions of appropriate sensor technology for content and point level measurement have to be found in order to support the process flow of the cement production in the most reliable way.
In one of Saudi Arabia's largest cement plants UWT was confronted with especially harsh working conditions. For his cement silos the plant operator was looking after reliable contents measurement technology as well as after a flexible sensor system for level limit detection. The combination of a very high dust generation and an extremely high process temperature was a challenge for the right choice of instruments.
Thus the selection of measurement technology included first of all for the storage silos an electromechanical plumb bob that fits also perfect with the connection to a visualization system. Further for limit detection during several process steps rotating paddle switch and capacitive rod probe were installed. Here respectively the high temperature version was demanded.
Read more »