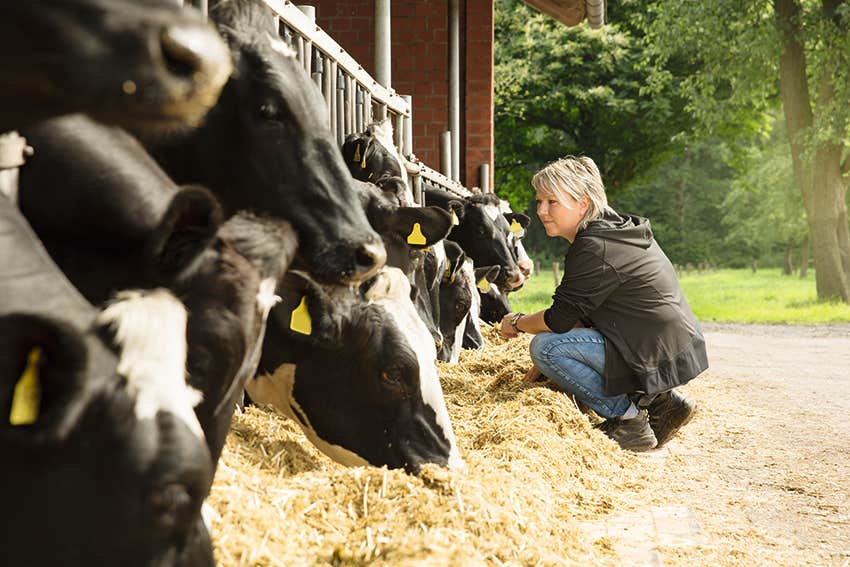 Capacitance level measurement in blender for animal feed production: Precise media detection for adhering raw materials
The animal feed manufacturer Sano – Moderne Tierernährung GmbH has been installed the integral version of the capacitance Capanivo® CN 7100 limit sensor for his blending processes. With its reliable media detection and short reaction time, the sensor helps to ensure the correct mixing proportion of the individual components, the homogeneous distribution and also the lasting quality of the end product. About 50-100 kg of liquid components of the most different liquid media are added to about 3 tons of solid content. These are injected into the mixing container within one minute by a special injection device. For this purpose, the various liquids are injected from storage tanks or mobile containers (GRP), with a pressure of up to 5 bar, into the mixing container via a distributor attached to the mixer.

Secure media detection and short response time
The Capanivo® CN 7100 level switch installed in the distributor ensures both that the liquid intended by the control system is present in the distributor and at the same time that it is available in sufficient quantity, thus guaranteeing the correct and quantitative supply to the various formulations.
A particular challenge of the plant is that only one distribution device is attached to the mixer. This is fed with the different liquids one after the other, pressure is built up and from there the liquids are then distributed to injection lines and pumped into the mixer at different points. The design of the sensor used implies food-conforming materials and is universally applicable. It detects all liquids with the highest degree of safety even if the previous liquid still adheres in one layer to the sensor and inside the distribution device and is only rinsed out by the subsequent liquid.
More information about the CN 7 series:
Strong build-up - Foam - Interface etc.